These students were recognized in their classes for Courage.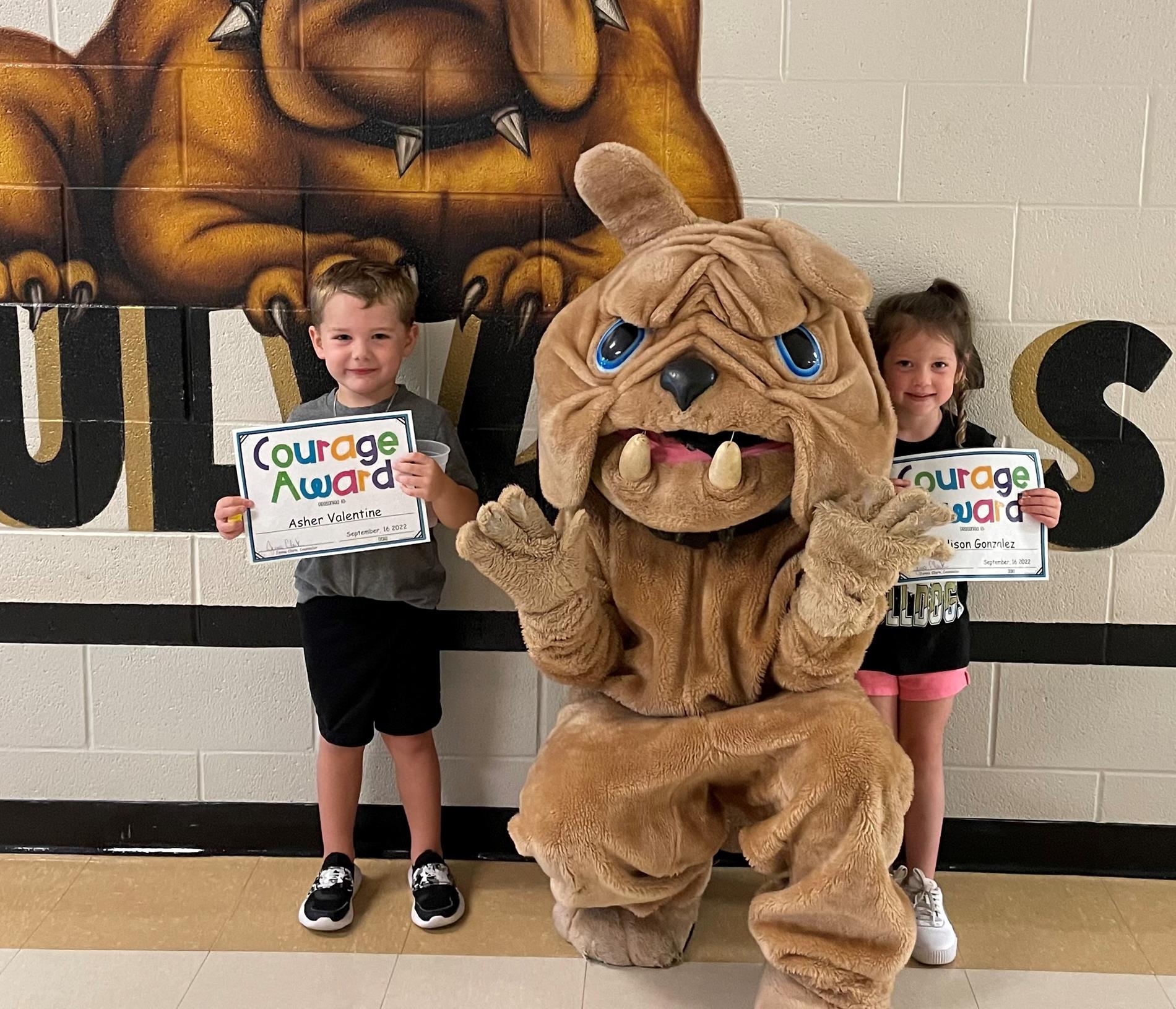 Pre-K
Asher Valentine
Addison Gonzalez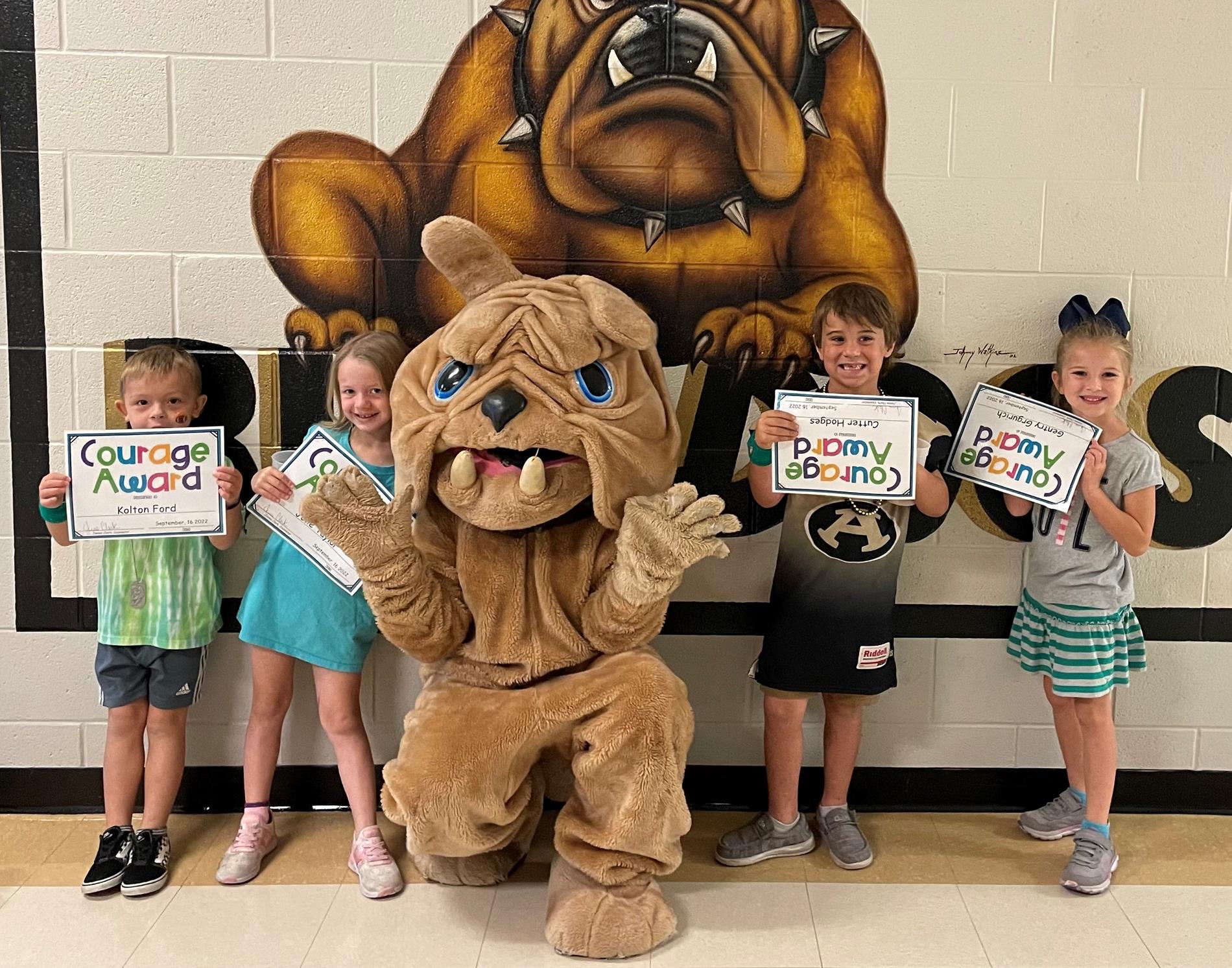 Kindergarten
Kolton Ford
Jolie Taylor
Cutter Hodges
Gentry Grgurich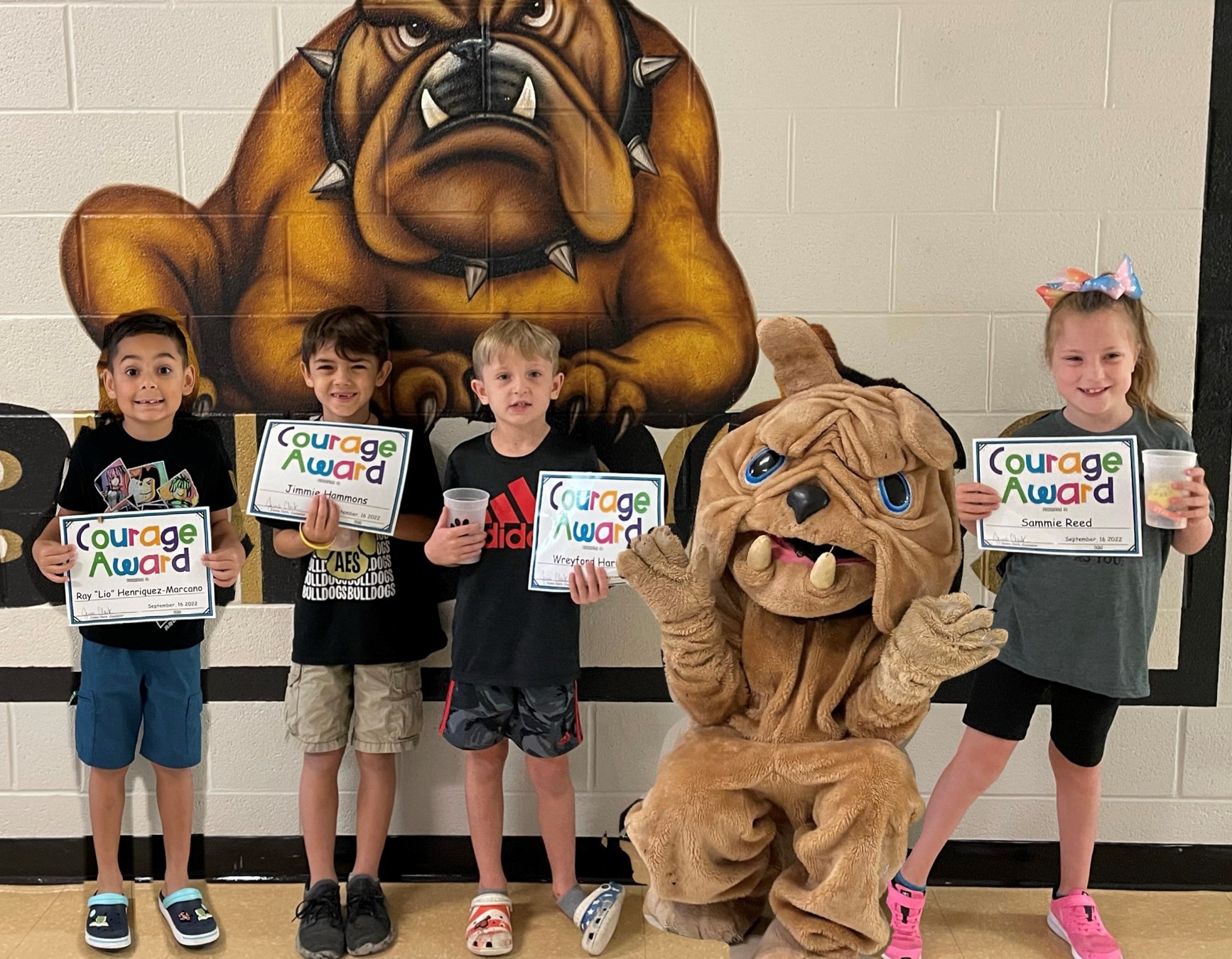 1st Grade
Ray "Lio" Henriquez-Marcano
Jimmie Hammons
Wreyford Harrison
Sammie Reed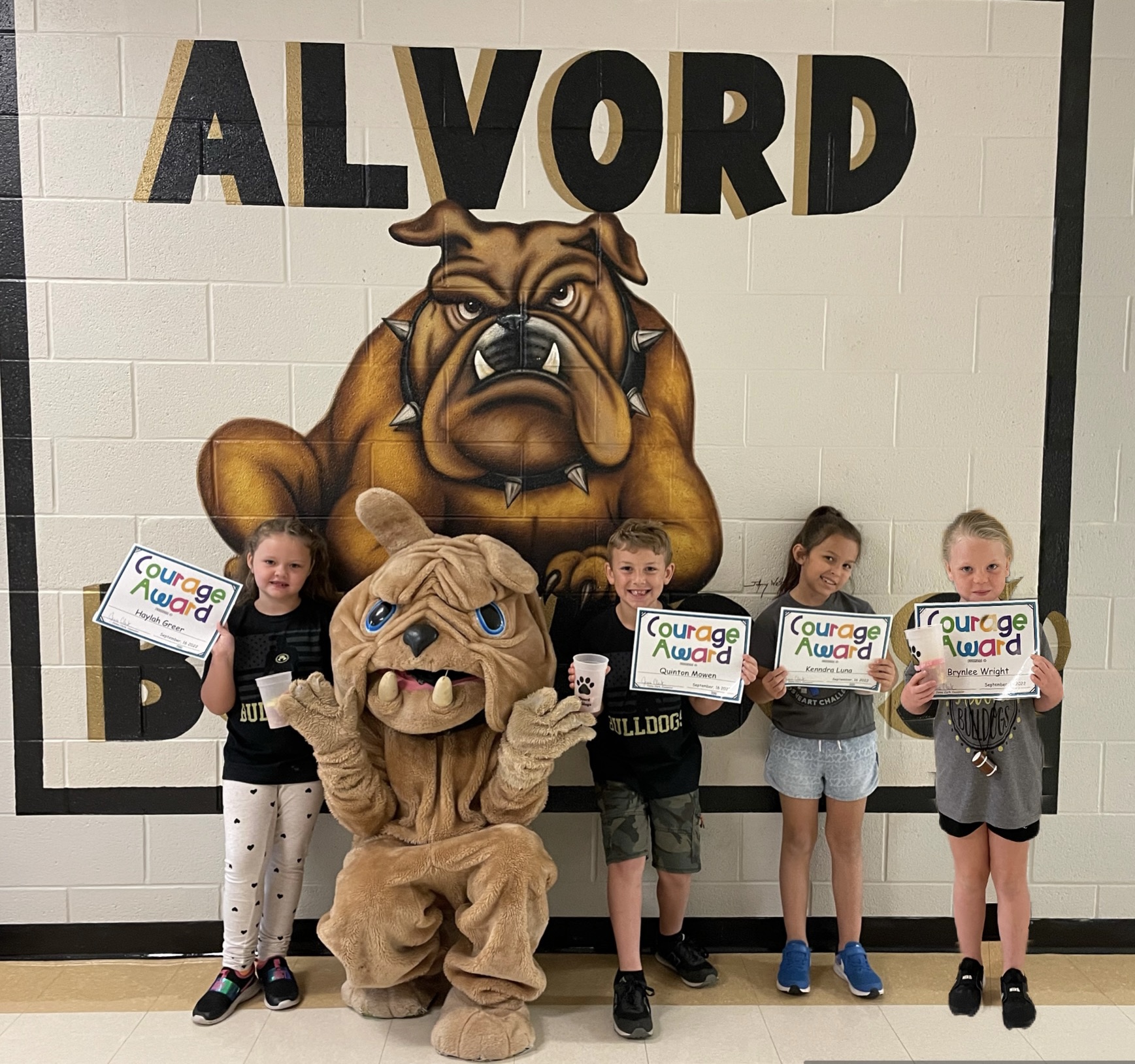 2nd Grade
Haylah Greer
Quinton Mowen
Kenndra Luna
Brynlee Wright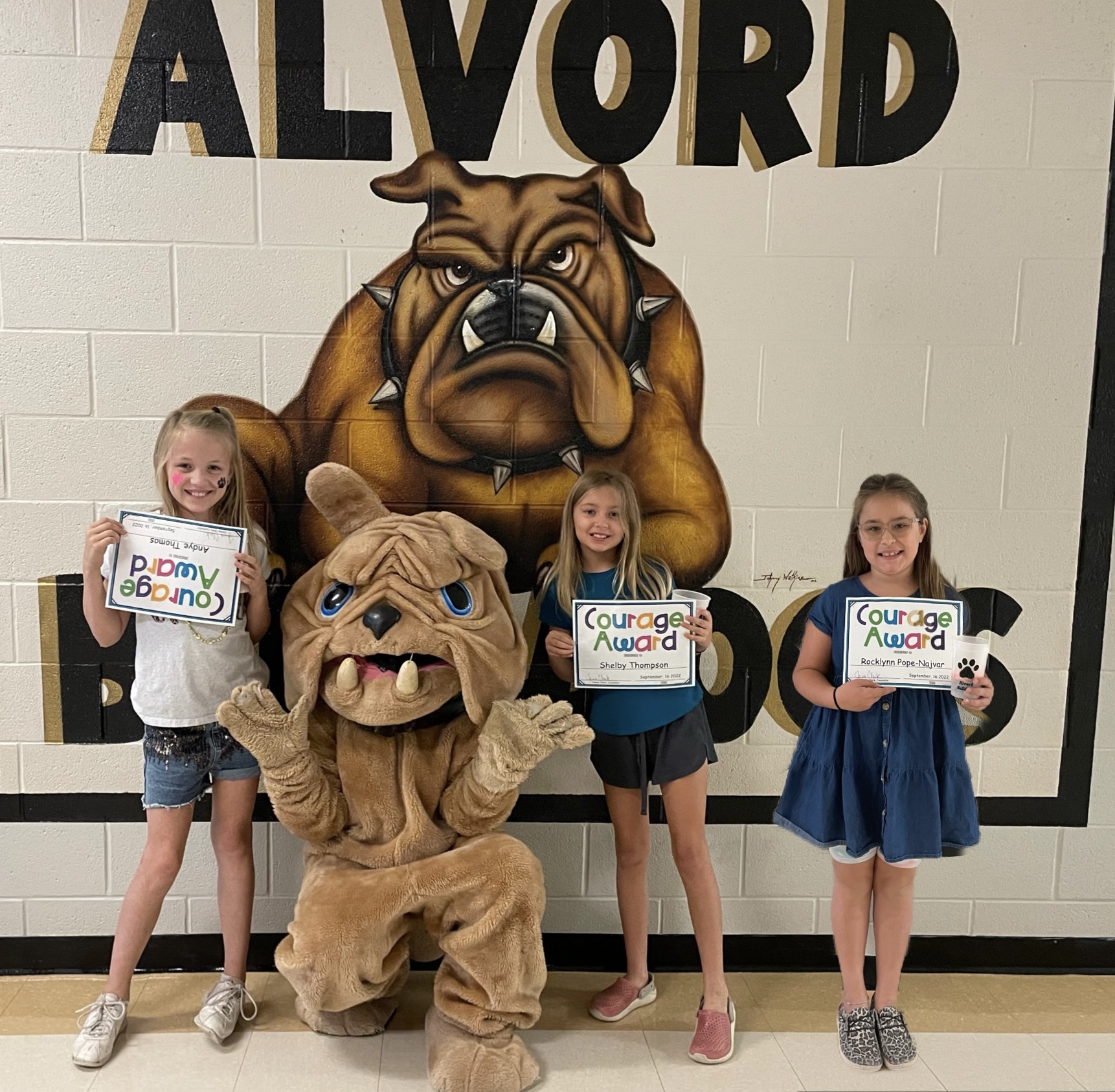 3rd Grade
Andye Thomas
Shelby Thompson
Rocklynn Pope-Najvar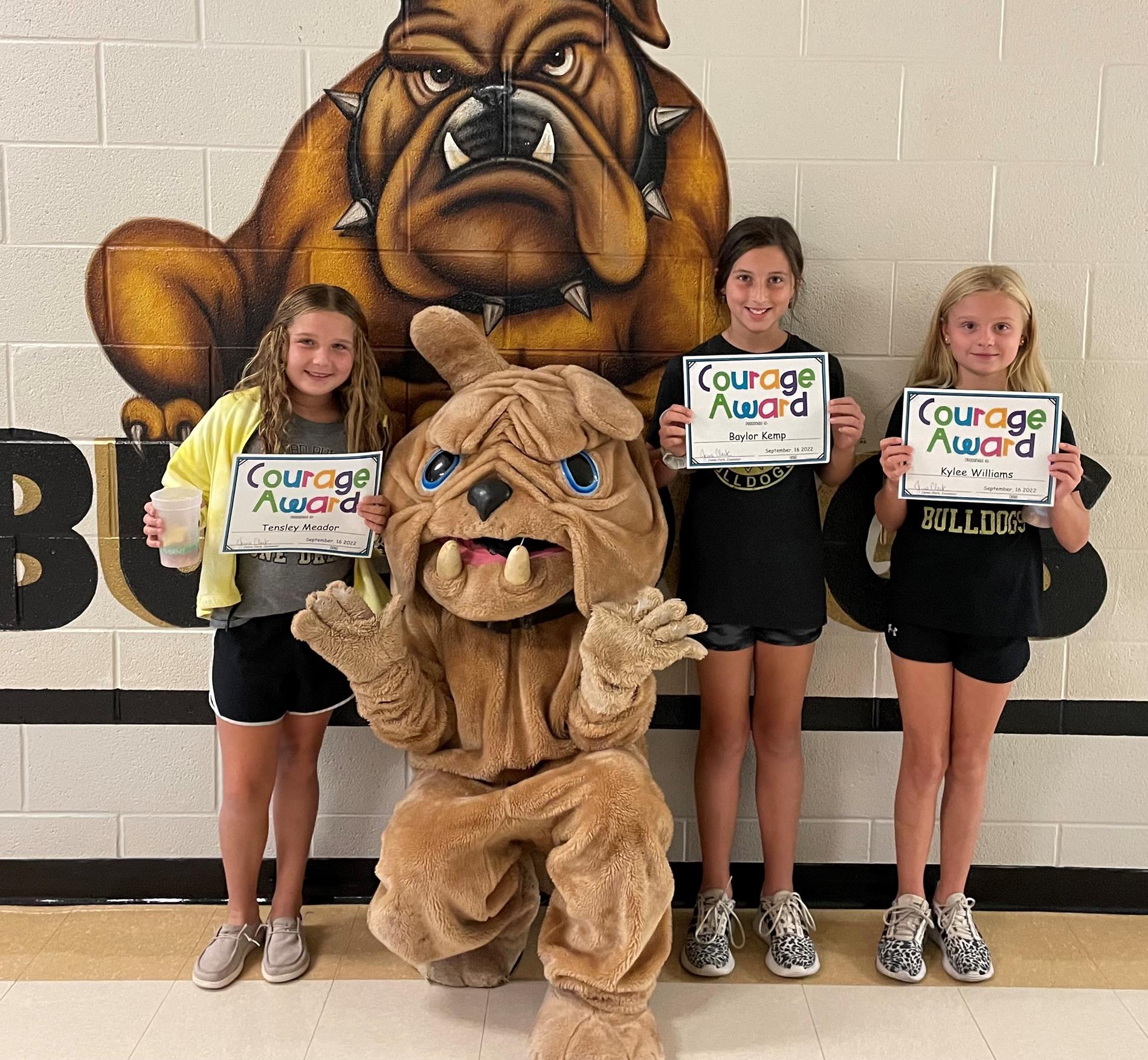 4th Grade
Tensley Meador
Baylor Kemp
Kylee Williams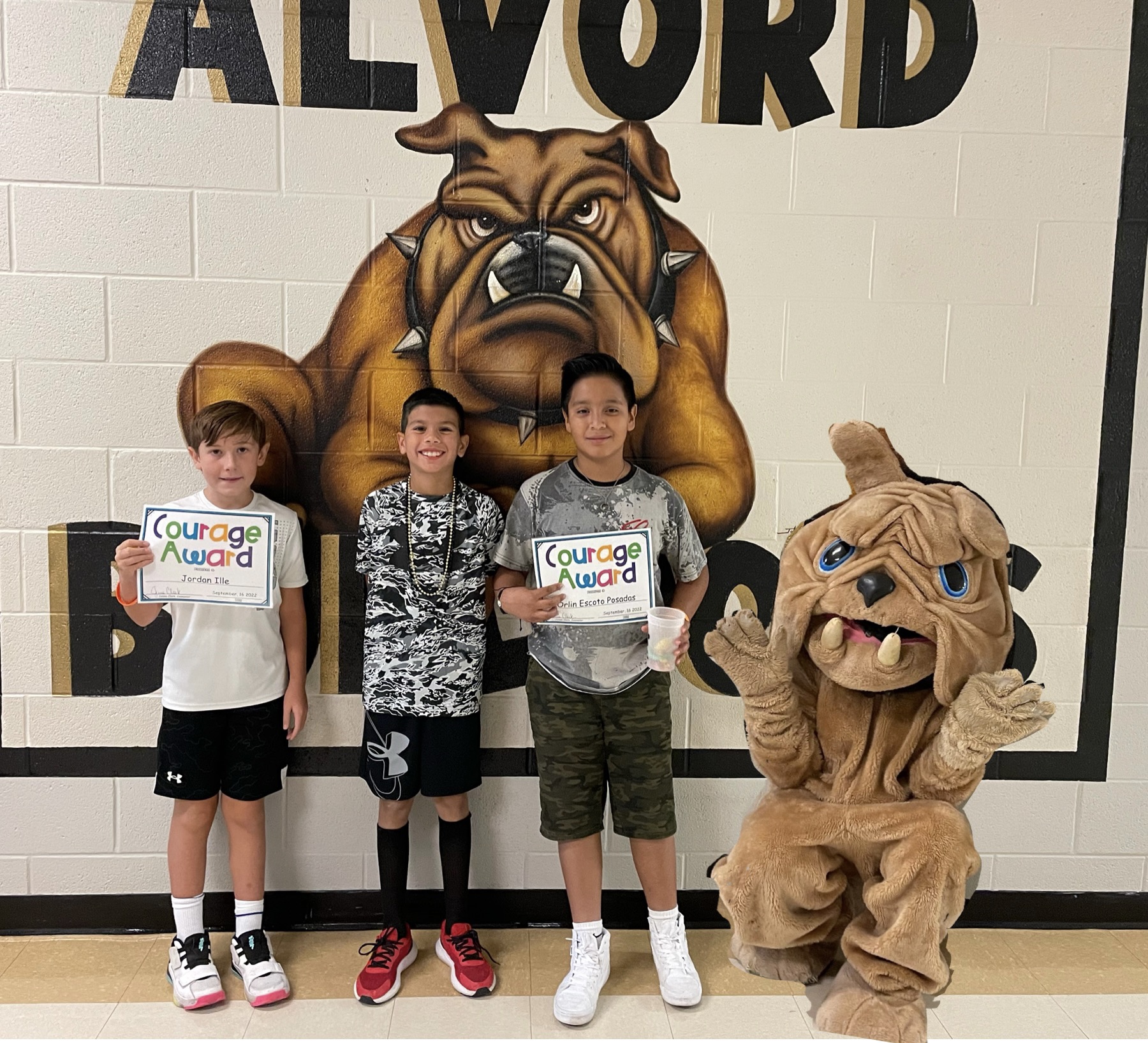 5th Grade
Jordan Ille
Mason Cruz
Orlin Escoto Posadas
ALVORD ELEMENTARY
Children learn best when they are in a learning environment that has been shaped by developmentally appropriate practices. In order to develop our students to their fullest, the vision for success is to not only to teach the basic academic skills, but also help our students understand what being a lifelong learner is and having success in their lives. Our children will have a great start to prepare them for this fast-changing and complex world with the wonderful staff we have at Alvord Elementary. Each year brings great excitement! I feel so blessed to work with such an incredible staff and each year we are challenged with making sure our students are provided an excellent quality of education with higher levels of critical thinking to be used to help them attain a goal of success and become vital parts of the Alvord community or parts of other communities.
AES NEWS
---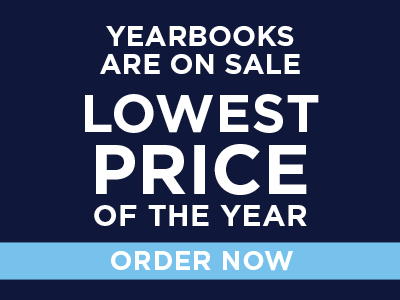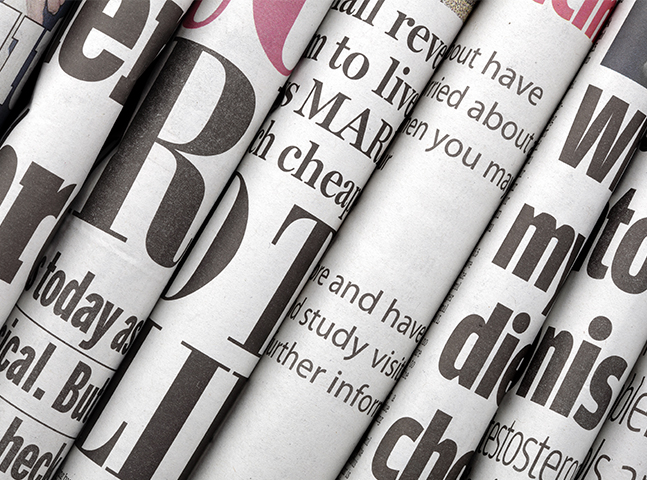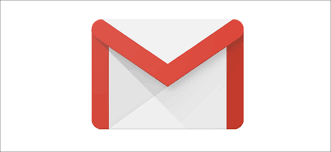 Download the Parent and Family Newsletters here: